Where to Start at the Legal Information Center
For an overview of your subject (and to give direction to your research) use Florida Jurisprudence 2d - there is a multi-volume index at the end of the set to help you locate your subject.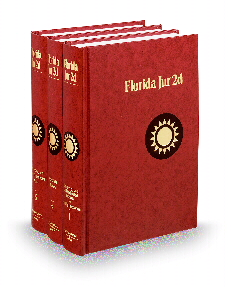 Florida Jurisprudence 2d
Call Number: KFF65.F56
A legal encyclopedia on the laws of Florida.
You may decide that you want to hire an attorney. There are some low/no cost options in Florida and people to help you find what works best for you.
Legal Aid offices have varying standards to decide who is qualified for assistance.
Check with your local office for more details.
Questions? Call the reference desk 352-273-0723 or contact the librarian profiled on this page
These are a few of the books at the Lawton Chiles Legal Information Center that provide helpful information for self-represented persons. There are many to choose from - check the catalog for more: http://uf.catalog.fcla.edu/uf.jsp.
Florida Law: a Layman's Guide
Call Number: KFF 81.K4 2007
ISBN: 1561643955
Publication Date: 2007-04-01
This is a readable guide to your legal rights in Florida. Topics include real estate, landlord/tenant, wills, trusts, family law, guardianship, adoption, business law, notes/mortgages, employment, insurance. Special topics include: torts, criminal law, small claims, and consumer law.
Florida Divorce Handbook
Call Number: KFF 100.Z9 K43 2007
ISBN: 1561644021
Publication Date: 2007-10-01
The fifth edition of the Florida Divorce Handbook offers an overview of the divorce process, introduces the basic vocabulary and legal concepts associated with divorce, and familiarizes you with what to expect if you are planning to divorce in Florida or if you are already divorced and have questions.
Incorporate in Florida
Call Number: KFF 213.5.Z9 W37 2006
ISBN: 157248540X
Publication Date: 2006-03-01
Incorporate in Florida is a guide to starting and maintaining a corporation. It includes topics such as: Protect Yourself from Liability, Maintain Proper Records and Bookkeeping, Make Changes as Your Business Grows, and Essential Documents you need to Manage Your Day-to-Day Affairs.
The Reference Librarians are able to provide help in finding resources to help you, to show you how to use the materials and to help you get online to find additional legal resources via the computer. The Librarians are not practicing law, however, and cannot do your research for you or offer you any legal advice or suggestions. If you find you need that type of assistance, a consultation with an attorney is highly recommended.